Ed's Outdoor Pages
Mountain Adventures in the Green & White Mountains
Foliage Photos
Nature Photos
The Lifecycle of the Monarch Butterfly: September 2006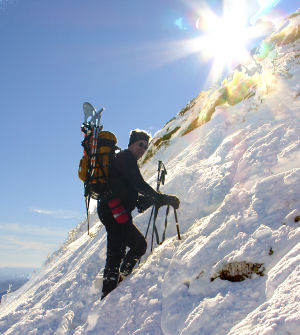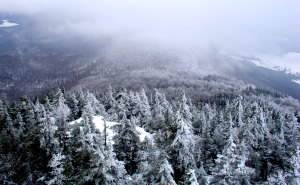 ReadOnly
Articles, essays, reports on health, nutrition, behavior, the environment - whatever I think you will find interesting.

June, 2018
A New Series: The Minimum Wage
In the past few years, states and cities have considered an increase to the minimum
wage, generally to $15. In May, Vermont's Governor Scott vetoed an increase to $15 by 2024. We look at the consequences for workers and businesses, and larger implications of government determining what people are paid.

Identifying Hazards in Toys and finding safe substitutes: March, 2008
The continuing mass-media coverage of hazardous toys and other children's products can leave parents wondering what to buy when they are looking for safe toys for their own kids. This article helps to focus attention on where the dangers are where they are not likely to be found. Read suggestions for safe subsitutes and find a promising new material for baby bottles and other food-handling tasks.

Toy Safety Update: New CPSC rules requiring big reduction on lead in children's products phase in between February 2009 and August 2011. Read the details...


Safety of plastics and other materials used for food and water contact
5/20/2007 We have just added a few paragraphs on stainless steel utensils. In a word: Safe. A brief report on a study of cooking acid foods in stainless. Polycarbonates cannot be considered safe for extended use for food contact. 8/07: We have purchased a stainless steel water bottle for hiking, and it is great! Much more information in our PVC-Toy Safety section.



Are We Depriving Kids of Childhood?
Part I: Freedom, risk, and good results May 7, 2011
Are We Depriving Kids of Childhood?
Part II: Is it more dangerous to be a kid these days? May 28, 2011

Attachment Security in Infancy and its Consequences for Development of the Individual: June 10, 2002. The origins of Attachment Theory and the varieties of parent-child interaction This article is a bit technical, but you will find a great deal of interesting information about how children form their attachment to their parents

Using a Behavior Management Program at Home May, 2003. Using a reward system is much more effective than yelling or spanking. Here are a few tips from behavioral science to help you do it correctly. Also, an attempt to persuade you not to use it at all...