For Sale: Heavy Metal Magazine Collection
1977 - 1998 115 issues

The American magazine of illustrated science fiction and fantasy,
known primarily for its blend of whimsical, psychedelic, funny, and dark
creative fantasy, science fiction, and erotica


For more information, contact Ed Loewenton: ed@loewenton.org    More Items for Sale


Condition and Pricing: See individual descriptions below.

I will sell individual copies but prefer to sell entire collection or full years at a reduced price.
You are welcome to make a reasonable offer on all 115 issues or any single year's copies. See individual years below for pricing.

Condition: Most issues are clearly used. Formal condition designations range from 3.0 (GD/VG) Good/Very Good to 7.0 (FN/VF) Fine/Very Fine, with any exceptions noted for each issue.
There is virtually no discoloration, no foxing, and little to no color fading, in any issue, with one exception.

1977 through 1985 are saddle stitched (stapled, "pamphlet", or comic-style bindings), which are more prone to damage such as loose or partly loose staples, loose covers or centerfolds, partial spine tears, and are generally VERY GOOD (G - VG) or better,with exceptions as noted.

1986 forward are perfect-bound ("square-back" bindings), which are much more durable and do not have these problems. These are generally Very Good/Fine to Fine/Very Fine. See individual years for more detail.

Shipping is available. I will provide a shipping quote on receiving your serious inquiry.
I accept payment via Paypal, Visa, Mastercard, and American Express.

See Grading Criteria and Designations for descriptions of grading categories.

In the mid-1970s, while publisher Leonard Mogel was in Paris to start the French edition of National Lampoon, he discovered the French science-fantasy magazine Métal Hurlant which had debuted January 1975. The French title translates literally as "Howling Metal".

When Mogel licensed the American version, he renamed the magazine Heavy Metal. The first edition was published in April, 1977 as a glossy, full-color monthly.

Initially, it consisted of translations of graphic stories originally published in Métal Hurlant, including work by Enki Bilal, Philippe Caza, Guido Crepax, Philippe Druillet, Jean-Claude Forest, Jean Giraud (a.k.a. Moebius) and Milo Manara. The magazine later ran Stefano Tamburini and Tanino Liberatore's ultra-violent RanXerox.


Heavy Metal Magazine: 1977 - 1998
All years except 1988-1990
Priced as marked

For more information, contact Ed Loewenton: ed@loewenton.org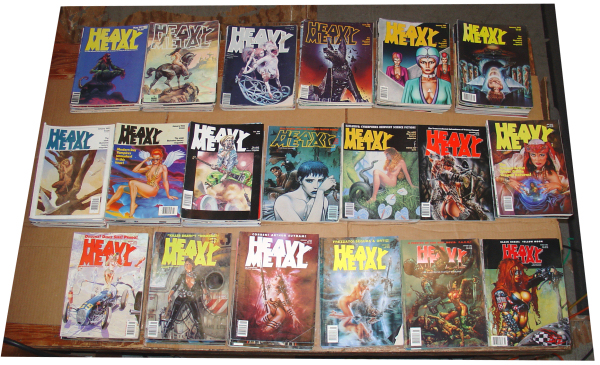 1977 (saddle-stitched)
Condition G to VG
6 issues: May, July (slight spine tearing), August, October, November, December.
.
$20/copy
Except July: $14
$80 for all 6

1978 (saddle-stitched)
Condition G to VG/F
10 issues: Jan, Feb, March (no cover), May, June, August, Sept,
Oct (slight spine tearing), November, December.
.
$20/copy
Except March: $6
Oct: $13
$120 for all 10


For more information, contact Ed Loewenton: ed@loewenton.org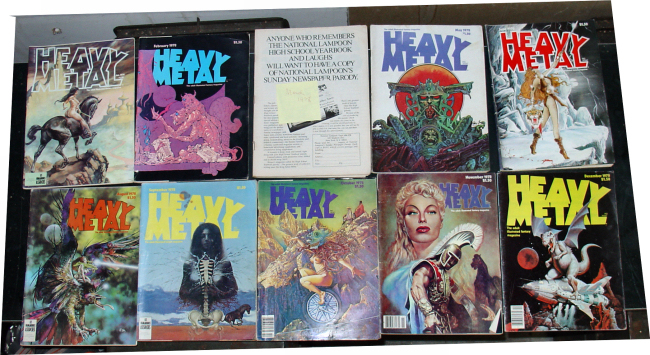 1979 (saddle-stitched)
Condition G to VG
6 issues: Jan (coffee stain on cover), Feb, March, May, Oct, Dec.
.
$18/copy
Except Jan: $12
$72 for all 6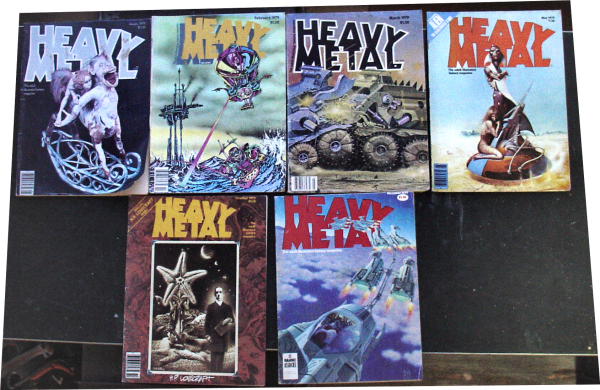 1980 (saddle-stitched)
Condition G to VG
7 issues: April, June (Taped cover), July (loose Centerfold),
August (slight spine tearing), Sept, Nov, Dec (Taped Cover).
.
$18/copy
Except June: $10
July: $12
Aug: $15
December: $10
$70 for all 7


For more information, contact Ed Loewenton: ed@loewenton.org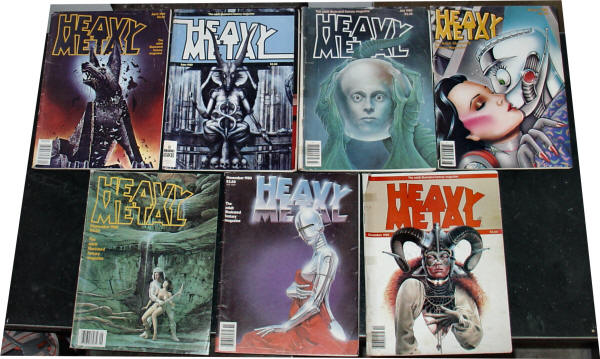 1981 (saddle-stitched)
Condition G to VG
11 issues: Jan, Feb (loose Centerfold, 1/2 missing), March, May (loose cover), June, July, Aug, Sept, Oct, Nov, Dec (cover has 1 loose staple).
.
$18/copy
Except February: $9
May: $13
December: $15
$110 for all 11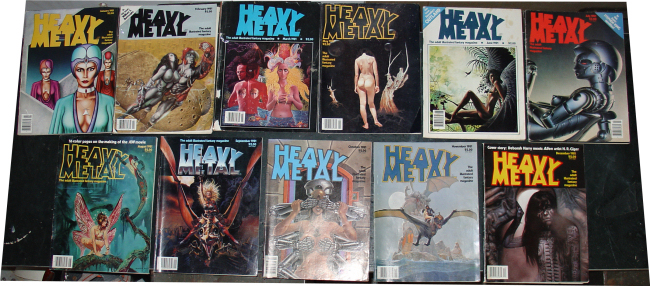 1982 (saddle-stitched)
Condition G to VG
12 issues complete.
$18/copy
$144 for all 12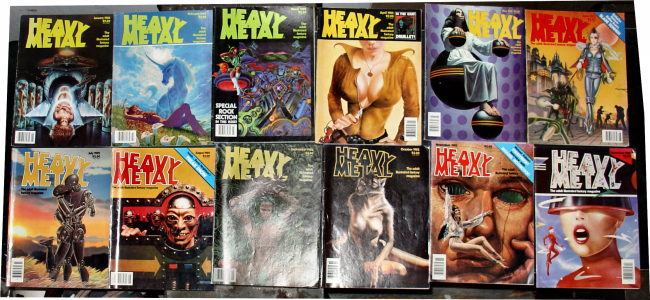 1983 (saddle-stitched)
Condition G to VG
12 issues complete.
$18/copy
$144 for all 12


For more information, contact Ed Loewenton: ed@loewenton.org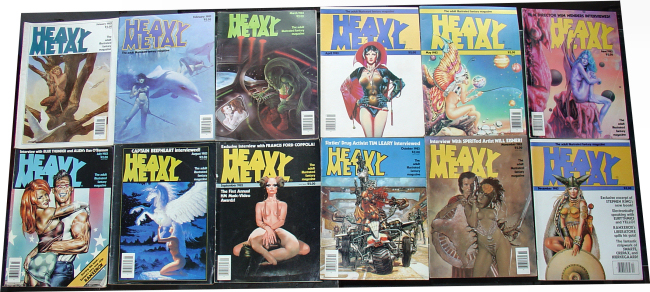 1984 (saddle-stitched)
Condition G to VG
12 issues complete.
$18/copy
$144 for all 12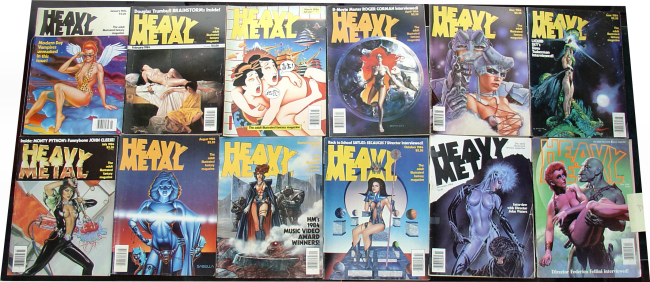 1985 (saddle-stitched)
Condition G to VG
10 issues: Jan, March, April, May (taped cover),
June, July, Sept, Oct, Nov (taped cover), Dec.
$18/copy
Except May: $10
Nov: $10
$100 for all 10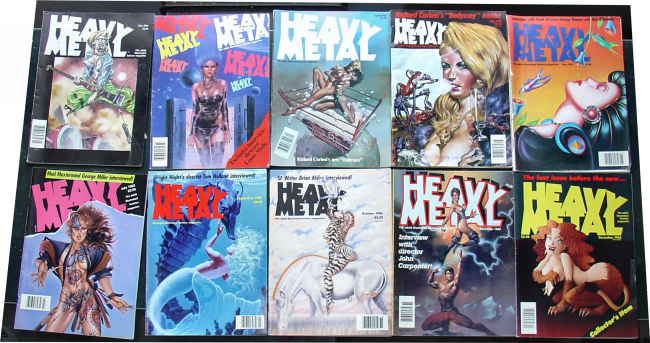 1986 (perfect bound, quarterly issues)
Condition VG-F to F-VF
1 issue: Fall

$16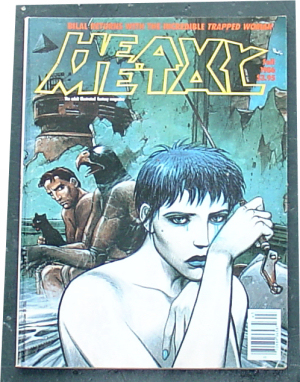 1987 (perfect bound, quarterly issues)
Condition VG-F to F-VF
3 issues: Winter, Spring, Summerr.
.
$16/copy
$100 for all 6


For more information, contact Ed Loewenton: ed@loewenton.org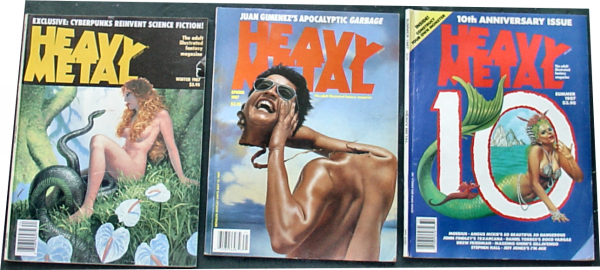 1988, 1989, 1990 - no copies
1991 (perfect bound, bi-monthly)
Condition VG-F to F-VF
1 issue: November
.
$16/copy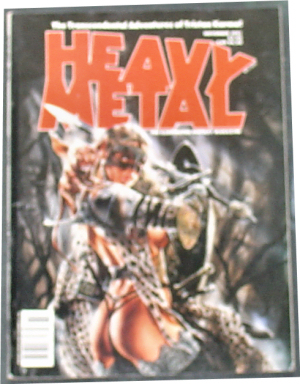 1992 (perfect bound, bi-monthly)
Condition VG-F to F-VF
3 issues: May, September, November
.
$16/copy
$36 for all 3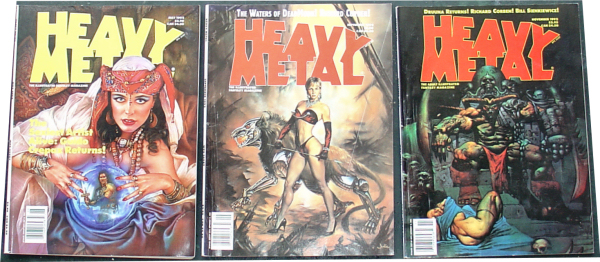 1993 (perfect bound, bi-monthly)
Condition VG-F to F-VF
3 issues: January, May, November

$16/copy
$36 for all 3


For more information, contact Ed Loewenton: ed@loewenton.org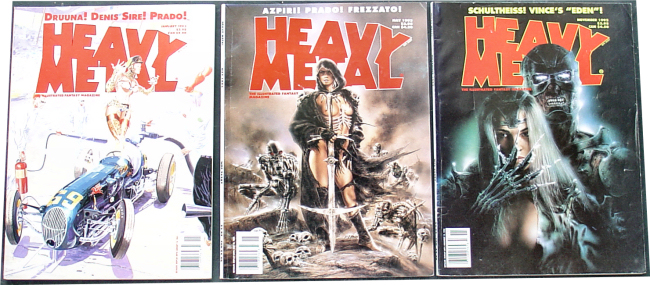 1994 (perfect bound, bi-monthly)
Condition VG-F to F-VF
5 issues:January, May, July, September, November
.
$16/copy
$60 for all 5

1995 (perfect bound, bi-monthly)
Condition VG-F to F-VF
6 issues: January, March, May, July, September, November
$16/copy
$72 for all 6




For more information, contact Ed Loewenton: ed@loewenton.org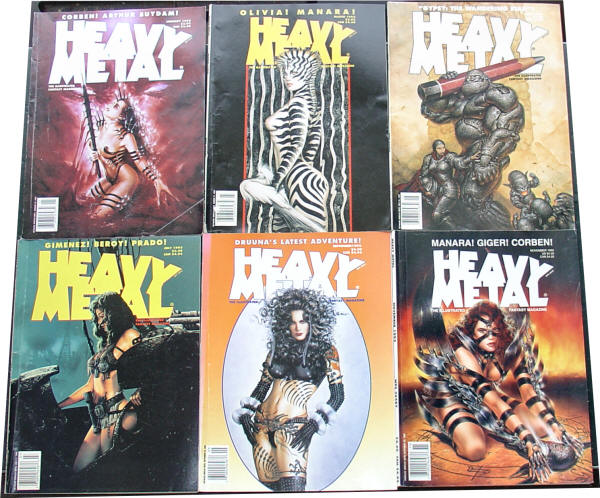 1996 (perfect bound, quarterly)
Condition VG-F to F-VF
3 issues: January, May, July
$16/copy
$36 for all 3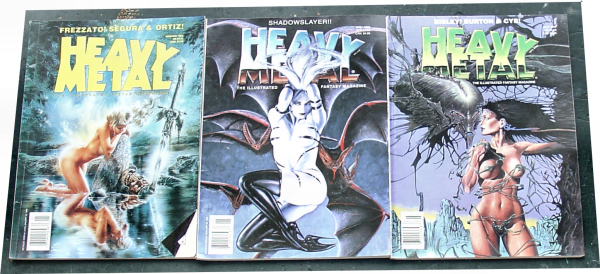 1997 (perfect bound, quarterly)
Condition VG-F to F-VF
2 issues: January, March.
$16/copy
$24 for both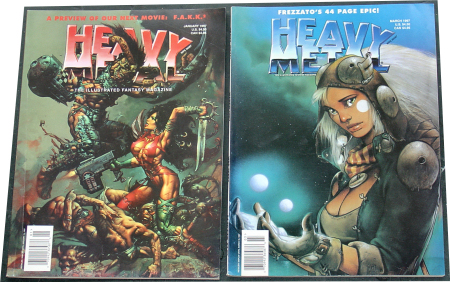 1998 (perfect bound, bi-monthly)br> Condition VG-F to F-VF
2 issues: March, July
$16/copy
$24 for both